WELCOME TO LA PERGOLA
RESTAURANT, WINE BAR & PIZZERIA, LYNDHURST, SOUTHAMPTON
To all our customers
We are open Tuesday to Saturday (Closed Sundays & Mondays) Lunch is 12:00pm until 2:30pm and dinner 6:00pm until 10:30pm
SEE OUR MENUS, CLICK ON ANY OF THESE ...
La Pergola is a traditional Italian restaurant/pizzeria, established in 1997 and still run by the Passarelli family. We have a friendly, relaxed atmosphere and delightful building with a pergola covered in wisteria and vines.
All dishes are freshly prepared on the premises with predominately locally sourced produce, including our wonderful, homemade desserts.
Christmas & New Year Opening Times..
Sunday 24th Dec - Open
Monday 25th Dec - Closed
Tuesday 26th Dec - Closed
Wednesday 27th Dec - Open
Thursday 28th Dec - Open
Friday 29th Dec - Open
Saturday 30th Dec - Open
Sunday 31st Dec - Open
Monday 1st Jan - Open
Tuesday 2nd Jan - Open
Wednesday 3rd Jan - Open
Thursday 4th Jan - Closed
We have an idyllic setting in Lyndhurst - the heart of the New Forest with air conditioning adding to customer comfort.
- Italian Wines: Selection Available
- Restaurant Associations: New Forest Tourism Association
- Confirmed as Authentic Italian by: Italy on Table
- Awarded by: Ciao Italia Uk - Italian Restaurant Association
- Restaurant Bookings: Children Welcome, No Smoking, Non Smoking Areas
- Restaurant Features: Al Fresco Dining
- Restaurant Food & Drink: A La Carte, Bar, Dinner, Fully Licensed, House Wines, Lunches, Wine List
- Menus: Fixed Price Lunch Menu, Range of Menus, Set Menus
- Italian Cuisine: Pasta, Pizza
For Desserts, please see the display fridge for our fresh homemade selection of delicious sweets, cheese & biscuits or ice cream.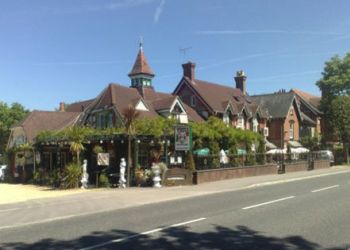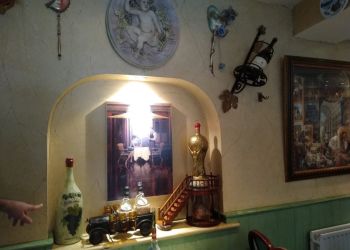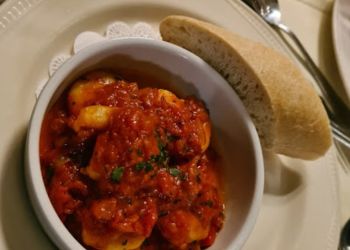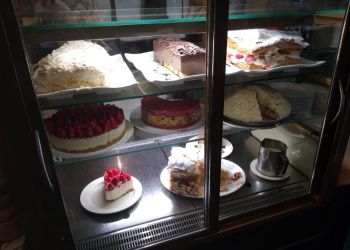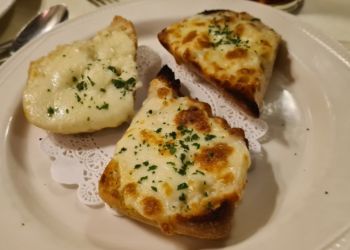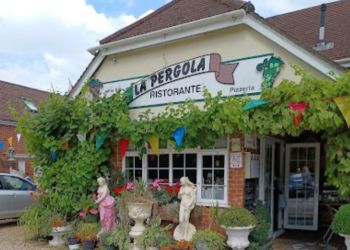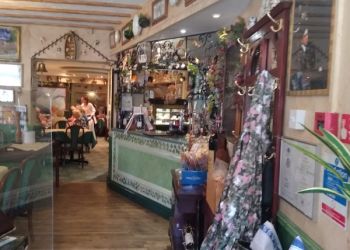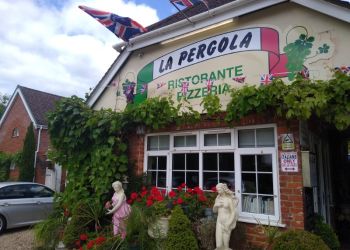 We have been coming here for years and walked past every day in lockdown etc. To come back for the first time in a year was like going back to your favourite restaurant and savouring every mouthful. We ate too much but you cant not. The pudding.. well you just cant say no. Everyone is so friendly. They got good heaters and blankets, I never felt cold. If anything hot from all the food. Simply our favourite restaurant as you always know what youre going to get. Friendly staff, great food, tasty, flavoursome, healthy, home made pasta..nice to see you guys back. We will see you again when we can fit back in our jeans ;).

Simon And Emily Tuesday, May 11, 2021
lovely food & really great staff. We will be back very soon thank you.xx

Dawn Tracey Tuesday, February 4, 2020
Recently visited with friends for the first time Food was excellent and staff so attentive Will definitely take our friends again

Charley B Friday, February 11, 2022
Fantastic food and service. Will keep coming back. Thanks.

Tim Hillier Friday, September 3, 2021
Visited for the first time whilst visiting a friend locally and cannot recommend the restaurant enough, the staff made everything even better than you could imagine and the food was even better than when we have been in Italy, it is very important to make sure that you levee enough room for dessert because they are all so delicious, fantastic, fantastic, fantastic, thank you!

Charlotte Thursday, August 24, 2023

Get In Touch!
Address: Southampton Road, Lyndhurst, Hampshire, SO437BQ
Telephone: 02380284184
Email Address: email@lapergolarist.co.uk
How To Find Us